Tivimate + Chromecast with Google TV is the best setup you can get when streaming IPTV because in addition to the many features your Chromecast will add Tivimate is considered to be the best IPTV player you can get.
in this article, I will show you how you can easily set up Tivimate on your Chromecast with google TV to start streaming IPTV today.
STEP-1 Download Tivimate from the play store.
the main advantage of having a streaming device like Chromecast with Google TV is the simplicity of the setup and the wide choice of IPTV player that you can choose from.
unlike your TV's default operating system ( Tizen OS on Samsung TVs or WebOS for LG. ) which they have many limitations and there is no way you can install Tivimate on them.
Chrome cast with google TV will give you the option to download Tivimatre directly from the play store without having to go with the sideloading route that other streaming devices like Firestick force you to go through.
Note: when searching for Tivimate on the play store you might see another app under a similar name called Tivimate companion don't download it yet as it's only needed to activate Tivimate premium.
STEP-2: Connect your Tivimate to your IPTV provider.
as you might already know Tivimate doesn't provide any content itself it's just a player that will allow you to stream the channels in a nice-looking interface by enhancing your streaming experiencing with its many premium features.
the most important part is to get a solid IPTV subscription from a well-known provider, you can check this article on how to choose the best IPTV provider for your needs and what you should look for when shopping around.
your provider will send you some details, most likely an m3u link that looks like this one.
http://line.iptvdomain.com/get.php?username=**XXXXX**&password=**XXXXX**&type=m3u
this link contains the info that you need to type into your IPTV player.
1- Open Tivimate
like any other app you have to click on its icon to open the app
2- click on add a new playlist
here you will see a notification from Tivimate saying that they don't offer any content and you will need to add a playlist that you can buy from an IPTV provider, click on add playlist.
3- Enter your IPTV account details
this is what your IPTV provider will send you, as you can see Tivimate gives you 3 options to connect to your Providers server.
M3u link: this the most common method
Xtream Codes: This is what I personally prefer to use since it has the EPG already integrated with it.
Local playlist ( Note Recommended ): this is how you can use an m3u file, it has many downsides especially that you need to update it manually each time.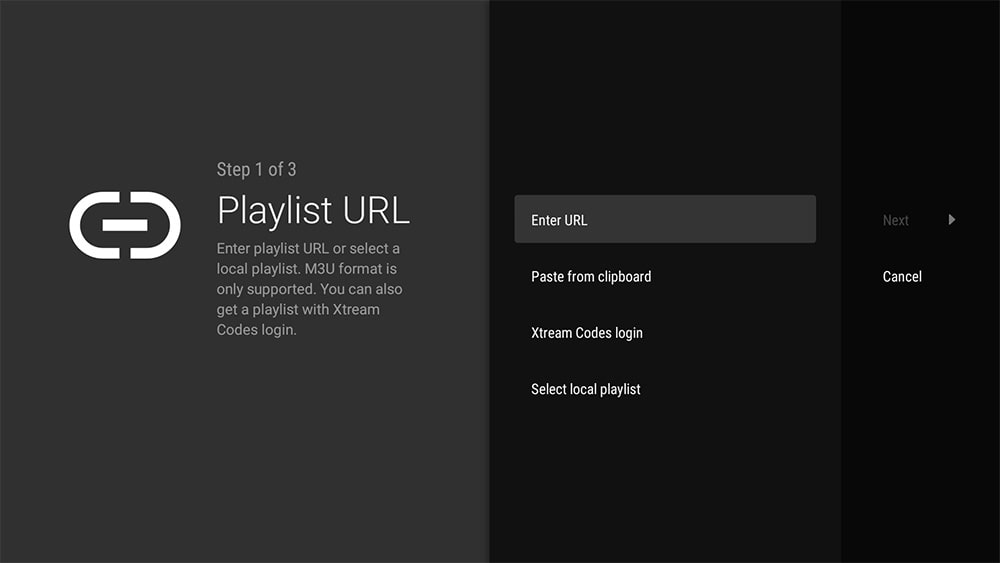 I will suggest going with the Xtream Codes API, if your provider hasn't specified the Xtream Codes you can export it from the m3u link.
this is how an m3u looks like.
http://line.iptvdomain.com/get.php?username=**XXXXX**&password=**XXXXX**&type=m3u
the server URL is the first part http://line.iptvdomain.com/
The user is the part after username=
The same for the password which is after password=
Note: the server URL, username, and password will be different in your case and you should write exactly what your provider has sent you.
after entering the account details make sure to double-check for any typos because one character wrong and you will not be able to connect.
after that click on next and Tivimate will start processing the channels list right away.
5- Click Done
you will see in this screen the numbers of the channels/VOD that your provider has given you access to, you can change the playlist name to anything you like, I will suggest keeping it as your provider's name then click on Done.
STEP-3: Unlock Tivimate premium.
Now you've successfully configured Tivimate with your IPTV provider you will start noticing that many features are not working and that's because you need to activate the premium version and link your account with it.
the only place you can activate your premium account is via the Tivimate companion app which you can find only on the Android play store which means if you have only IOS or another operating system your only solution is to find an Android device or run an android emulator like bluestacks on your computer to access the play store.
if you don't have a computer or an Android device the only option left is asking a friend or a family member to purchase it for you from their device if they have an Android or a computer.
1- Search for Tivimate companion on the play store.
like any other app, you can search for Tivimate companion on the play store and download it.
2- Open the app then register your account.
Tivimate companion accepts only Google Pay, after opening the app you will see two options create an account or log in to your current one.
depending on whether you already have an account with them or not log in/create an account.
it will ask you only for your email address and a password. make sure to save this login in a safe place because you will need it, later on, to activate it on your Tivimate app.
3- Open Tivimate now and log in to your account.
after completing the payment open Tivimate on your Chromecast and go to the settings where you will see the option to unlock premium using the account you've just created on Tivimate companion.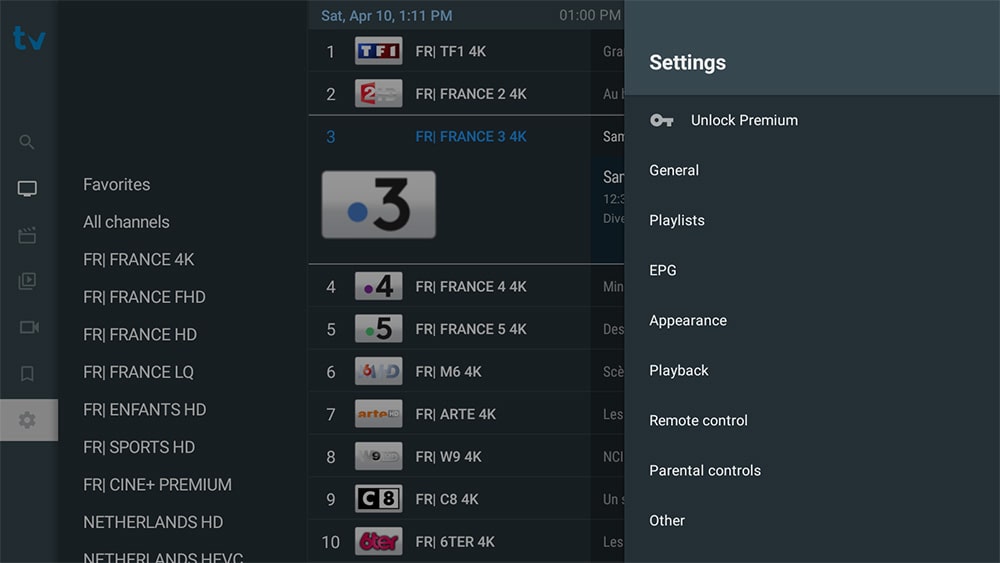 4- Click Next
this is just an overview of what features will be unlocked when login into your premium account just click on next.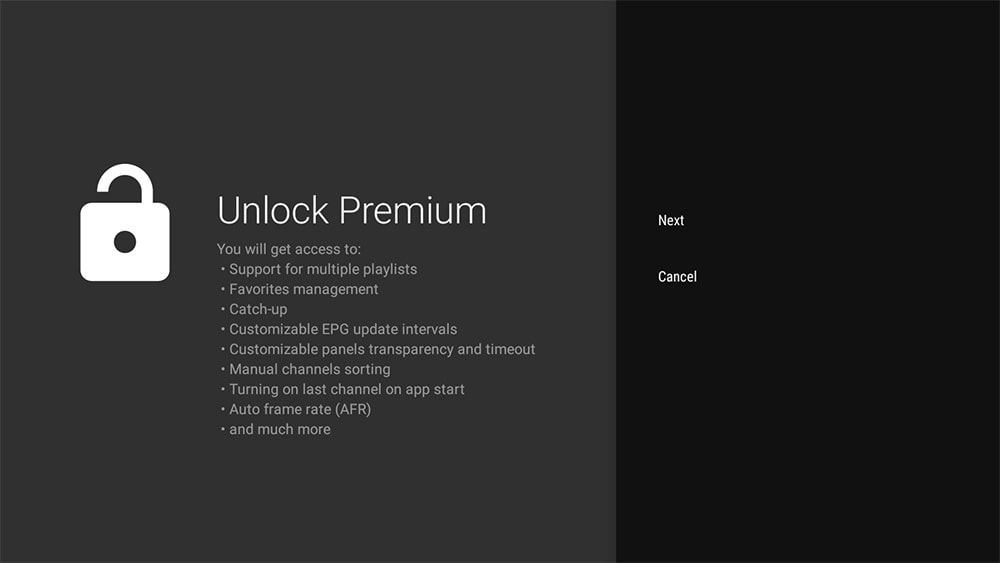 5- Fill in your account info
as you can tell here where you can write the same account details you've registered with on the Tivimate companion app enter the details and click on login.